March 6, 2017, posted by Michelle – We are starting a Monday tradition by sharing some fun and interesting things with you as we all gear up for the busy week ahead. We will assemble mood boards full of décor and linens that have caught our eye from around the web. Then on alternating Mondays we'll turn our attention to manners and talk about etiquette. We're kicking off our first Monday Moods and Manners post with a couple of mood boards. Our mood is decidedly European this week with a literary linen thrown into the mix. You'll see what we mean…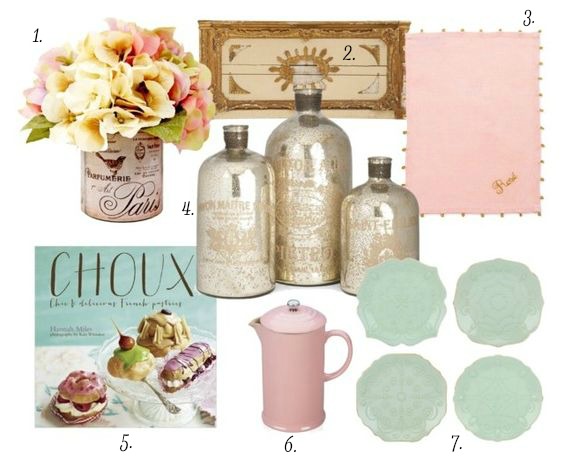 1. Hydrangea in French Pot, Wayfair.com. |  2. Vintage French Soleil Panel, JaysonHome.com  |  3. Julia B. Couture Linens Rosé Cocktail Napkin Set, ModaOperandi.com. |  4. Set of 3 Achilles Mercury Glass jars, HomeDecorators.com  |  5. Choux Chic and Delicious French Pastries by Hannah Miles, Amazon.com  |  6. Le Creuset French Press, Bloomingdales.com  |  7.  Lenox French Perle Ice Blue Dessert Plates, Belk.com
We are also loving these
Letters of Advice Napkins from Sir|Madam. 
These napkins come in a few themed collections like love, advice and sonnets. The texts are from literary giants and have been hand screened onto cotton napkins. There are 4 napkins in a set. Not only are these original but they'd be quite the conversation starter.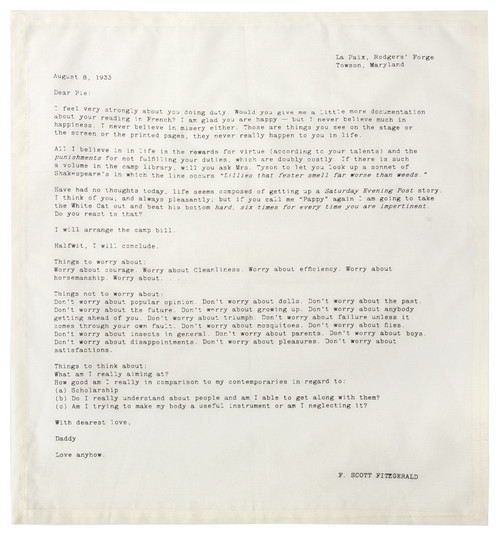 1. Pre-Owned Antique Italian Wall Tiles, One King's Lane.com  |  2.Antique Italian Embroidered Linen Table Cloth, Chairish.com  |  3. Antique Italian Wooden Amphora Candle Holders, Chairish.com  |  4. Antique Glazed Terracotta Amphora, Chairish.com  |  5. Vintage Florentine Tray, Etsy.com  |  6.Pre-owned Italian Embroidered Silk Pillows, One King's Lane.com 
Please check back next Monday for our first manners post! As always, if you would like to leave us your comments, please click on the title of this post and the comment form will appear at the bottom of the page.