Floral Design Workshops & Events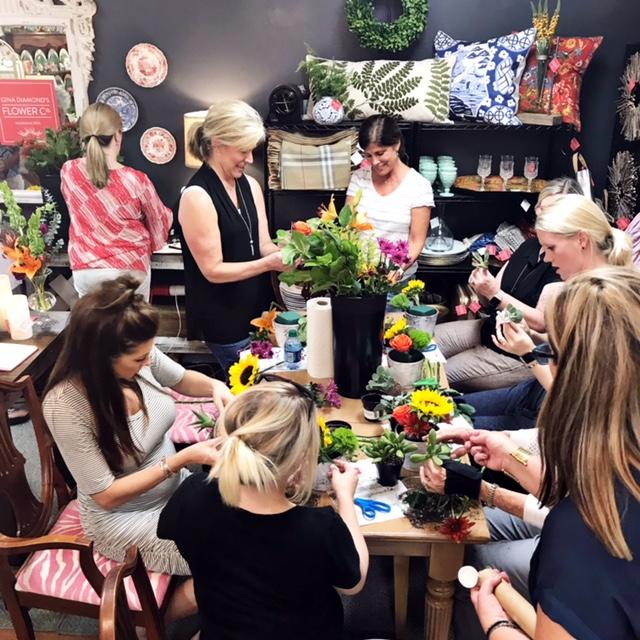 Every month, Gina Diamond's Flower Co. hosts an in-shop Floral Design Workshop. These workshops are fun, informative and designed with the beginner in mind. No previous experience is necessary for you to participate! We provide the supplies, all you have to do is come ready to learn and tap into your creative side! Reservations required. Check back here for the upcoming schedule or give us a call at 601.707.7806.
___________________________________________
No new workshops at this time.
___________________________________________
Merry Christmas
Christmas Open House Friday 11.30.18 + Saturday 12.1.18
Christmastime is here! It's time to get in the holiday spirit and deck the halls with boughs of holly! We're here to help you do just that with our beautiful selection of Christmas decorations and florals. Join us for holiday refreshments and Santa too! Bring the kids and your camera!

Online Tutorials
Would you like to learn how to make some of our beautiful floral creations at home? From time to time we'll post some tutorials online for you to do just that! Our easy to follow floral design tutorials will guide you through each step of the process. We'll teach you some basic design principals, useful tips and a few tricks of the trade along the way. Ready to enter the workshop and get started?
CLICK HERE: TAKE ME TO THE TUTORIALS!