August 30, 2015, posted by Michelle – Want to take your so-so table setting to so-sophisticated? We'd like to share  our guidelines for decorating your table for a special gathering. These elements are naturally overlapping and if we had to use one word that all of these ultimately produce it would be *harmony*.
1. Cohesion – Based on the theme of the event (birthday, holiday, bridal luncheon, graduation, anniversary, dinner for friends, etc.) decide what the overall look of the table will be. Traditional, modern, ethnic, rustic, seasonal, retro – whatever it is, think about how all the place settings, linens, flowers, accessories, etc. will work together to present a cohesive grouping.
2. Color – Once you've decided on the overall look, choosing a color scheme is important. Whether you have a matching set of dinner plates or a mix of patterns, keep the colors coordinating and pleasing. Choose a principal color and mix in analogous or complementary colors. Consult the color wheel for help. Sometimes small pops of color can make a big impact, so consider colors when choosing flower arrangements, candles, chargers, etc.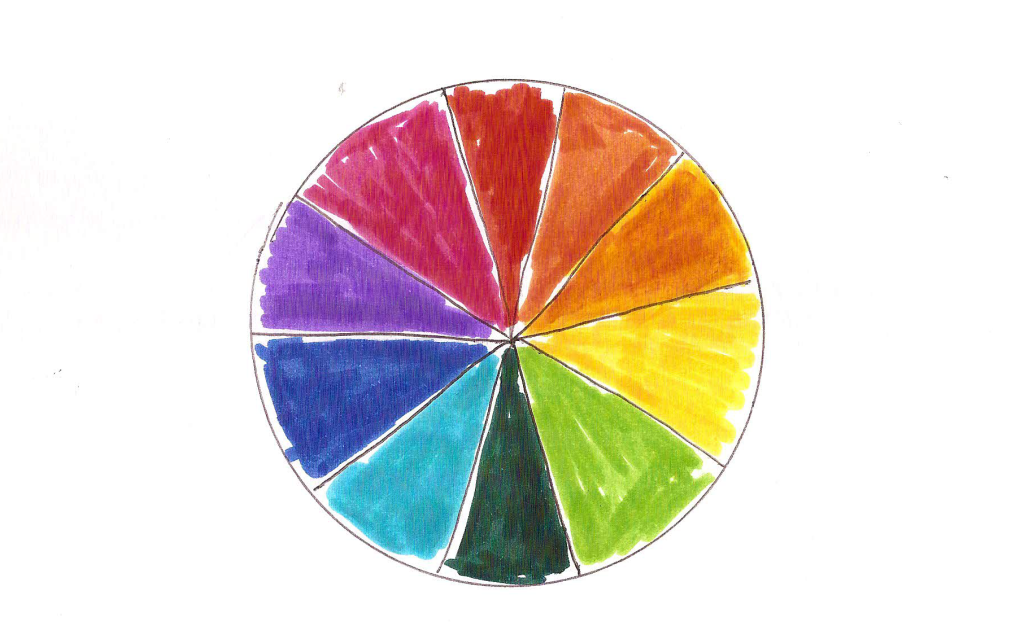 3. Coordinate – We're not huge proponents of matchy-matchy yet all of the pieces on your table should coordinate well together. For example, a set of traditional vintage napkins may pair well with a set of funky retro place mats. You may have several glasses that are all different shapes but are all green glass. For small arrangements spaced out on a long table we once used a dozen vintage French tin cans of the same height but each had different designs and colors. The key is finding commonality among the different pieces for a harmonious design.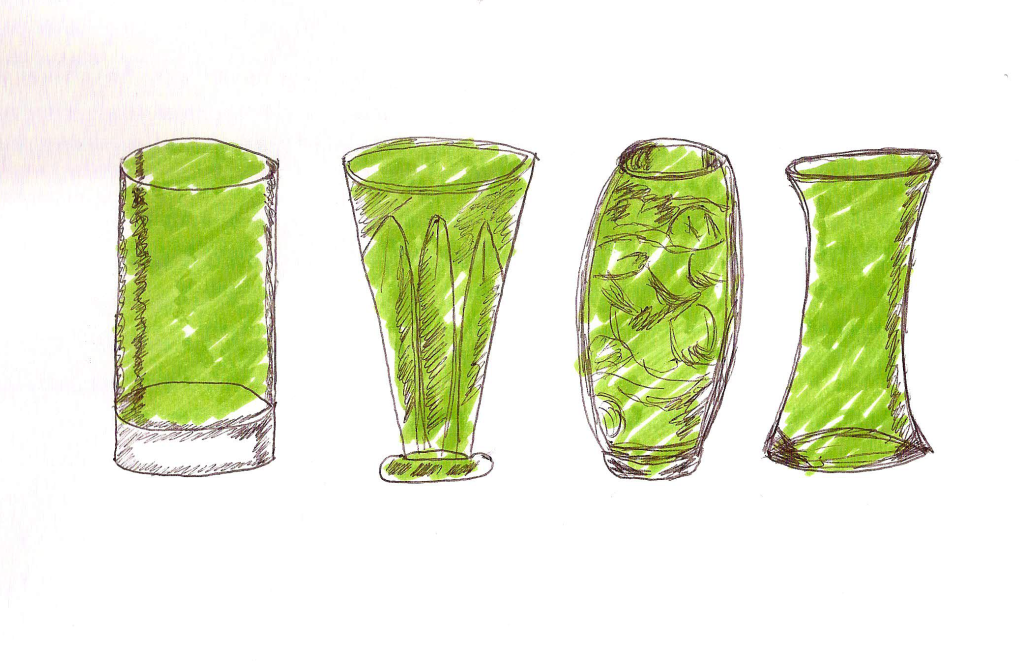 4. Creative – It goes without saying that your table setting should reflect some personal creativity but isn't that easier said than done? A simple exercise is to take one place setting and start trying out different table linens and stemware with it. Try using certain pieces in different ways. For example, instead of placing a table runner down the center of the table, why not use three runners – place one down the middle and the other two across the width of the table. The runners are now serving double duty as placemats. The possibilities are endless; just take some time to experiment and try out a variety of combinations.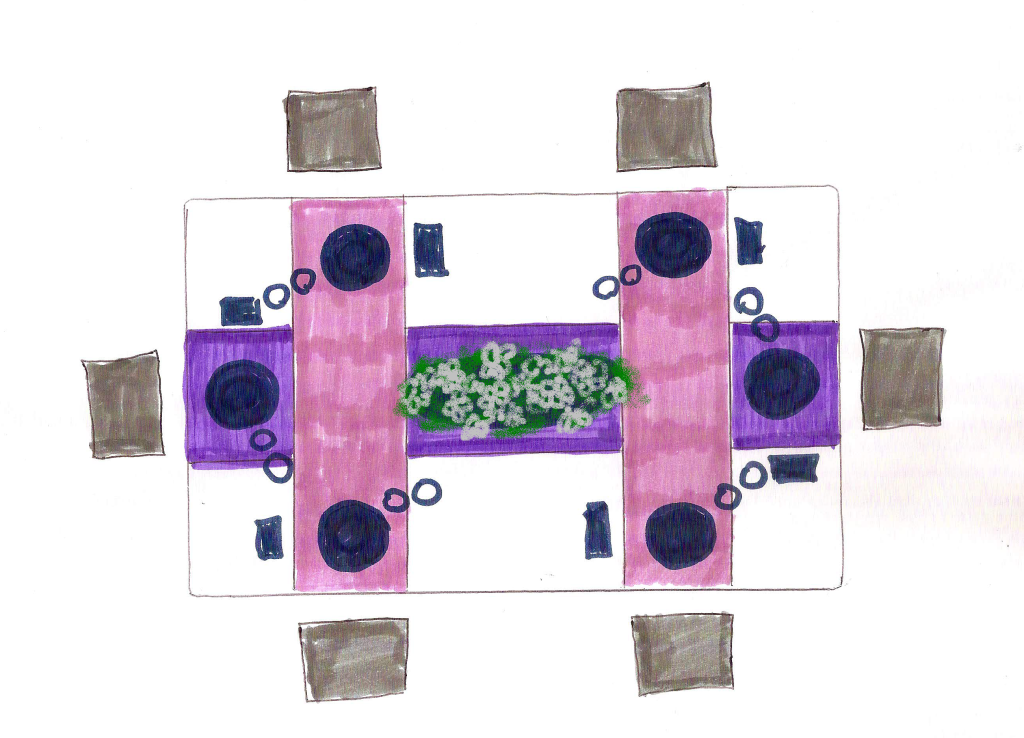 5. Clash (just a little) – Add a little interest to the table by using  something a little unusual that clashes with the rest of the table. This is tricky but you can pull it off in surprising ways. I recently went to a dinner party and the whole table was done in very tasteful, understated creme, beige and silver. But the centerpiece was a geometric, matte purple rhinocerous planter with the most gorgeous purple roses and purple and green hydrangeas spilling out of it. The colors on their own would not have provided a clash against the neutral colors of the table but the super modern and unexpected rhinocerous planter, well, let me just say people talked about it for a least 15 minutes. It worked!
6. Convivial – The most important element of your table is intangible; it's warmth. Your hospitality shows through everything you've done to receive your guests: the tablescape, flower arrangements, the food and all your special touches exhibit your desire to make your guests feel special and comfortable.
What do you think about our guidelines? How do you get your table ready for a special gathering? Do you have some fun, unusual ideas to share? We'd love to hear your ideas and thoughts. Please leave us a comment by clicking on the title of this post to open up the comment form.